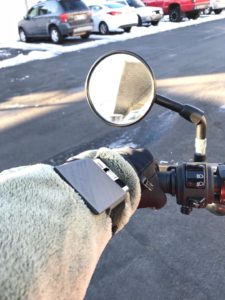 Custom badge holder in action!
The team at ReliaBuild 3D loves to get updates from our happy clients! We recently received this note and picture from a client who needed a solution to a problem: he wanted to be able to show his work ID badge quickly and discretely to his workplace security on the days he rode his motorcycle to work.
"I've used it about twice now with no problems. It's working quite well. I'm very excited to use it this summer. Thanks again!" the client said in his note.
You can read the original post about this custom design HERE. And remember that we are here to help with solutions to your 3D printing needs!