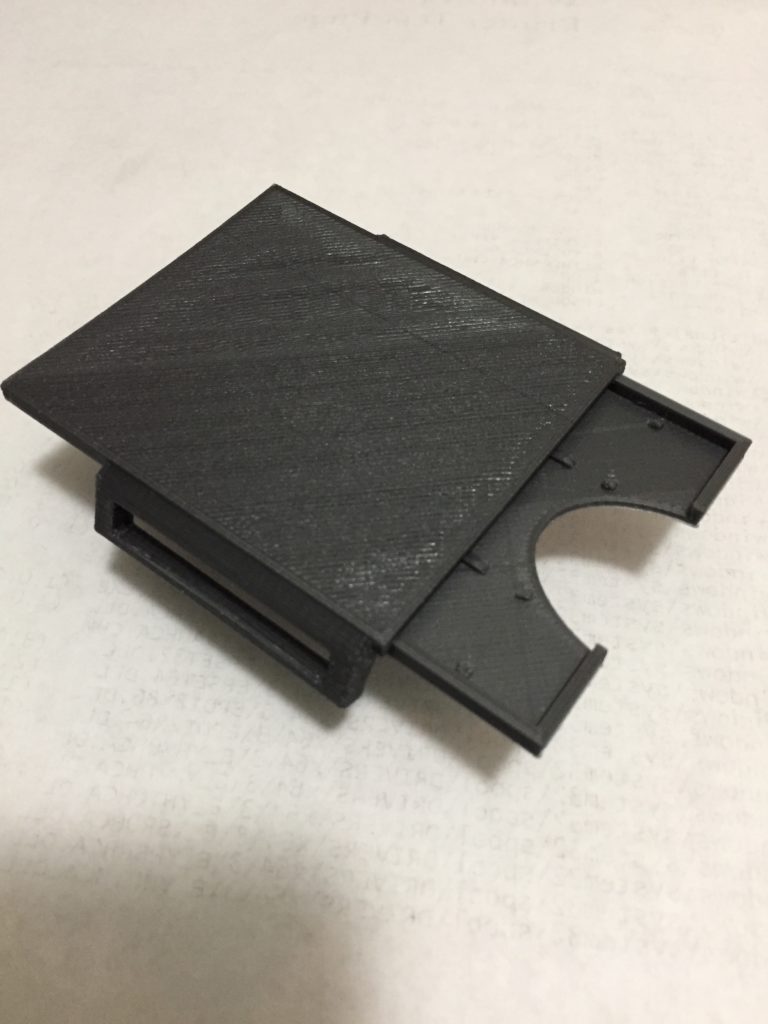 Printed custom arm-band badge holder.
Have you ever wished for a custom solution to a problem? The team at ReliaBuild 3D recently had the opportunity to work with a client to design and print a custom ID badge holder. The client needed a way to attach his work ID to an arm band, to make driving though his company's security gate on his motorcycle easy and convenient.
After other options the client tried were unsuccessful he contacted us at ReliaBuild 3D. The ReliaBuild 3D team listened to the client's needs, and then designed a badge holder to his exact specifications: (1) to hold his credit-card sized ID badge securely, but allow for easy access to be able to present the badge at the security gate quickly, (2) to protect the badge from being visible while stowed in the holder, (3) to have large, sturdy eyelets to allow an armband with a hook and loop closure to pass through. After a bit of collaboration and fine-tuning between the client and ReliaBuild 3D, the custom ID badge holder was successfully printed to a precision fit and then shipped.
The client was very impressed with the finished product and the level of customer service provided by ReliaBuild 3D, and promised to send us pictures of the ID badge holder in action. Stay tuned for the update, and be sure to contact us for a quote for any of your custom 3D printing needs!
UPDATE!! Click HERE for an update to this post and to see how this custom-designed project is working out!