The RB community on MeWe is a group of many users of both Rigidbot and ReliaBuild3D printers.
This community is a vast database of knowledge to search for troubleshooting and support from around the world!
Chances are, if you need help any time of day, someone on the community is there to support and answer if you can't find the answer in your search. Feel free to post your question and you may be surprised with how amazing the community really is!
To join the community, please click on the RB 3D PRINTING – RIGIDBOT & RELIABUILD TOGETHER MeWe group invite here: https://mewe.com/join/rb3dprinting-rigidbotreliabuildtogether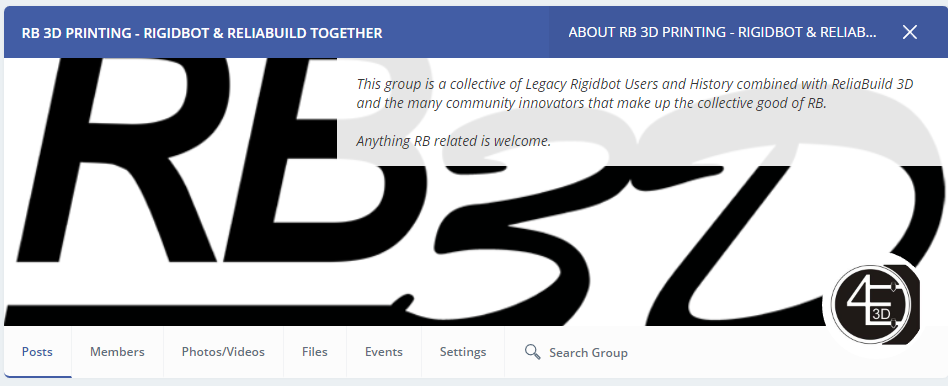 Our YouTube Channel has many videos on assembly, tuning, calibration and more!
To view this channel, and hopefully subscribe, click here.