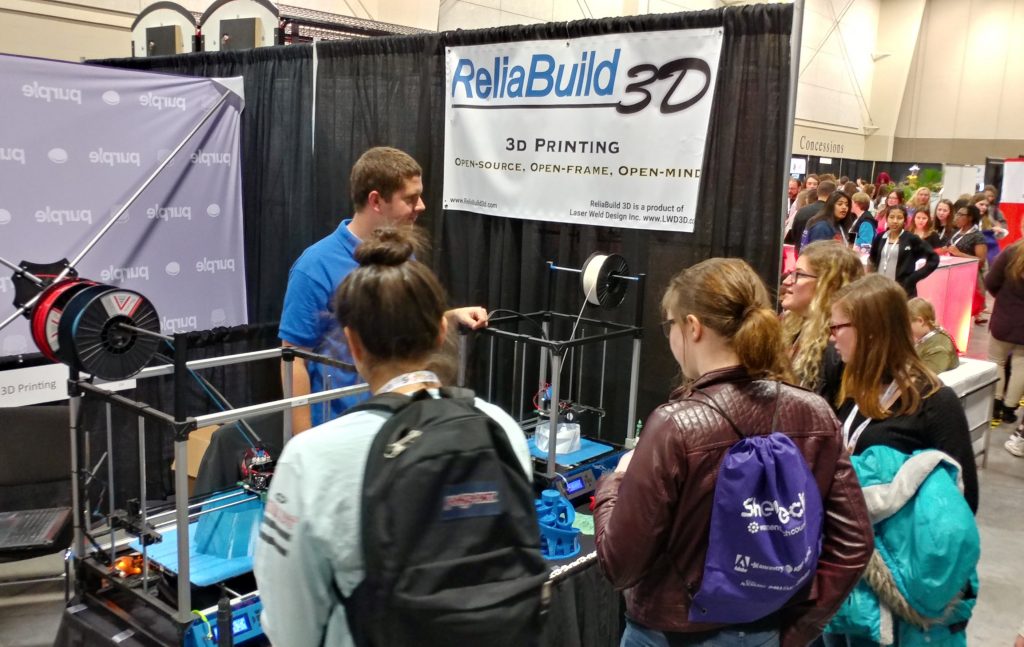 ReliaBuild 3D Helps SheTech Bring Tech Careers to Girls
On March 1, 2018, ReliaBuild 3D participated in the 2018 SheTech Explorer Day, in Sandy, UT. SheTech is organized by the Women Tech Council as an effort to introduce High School girls to the many different careers in STEM and encourage them to enter the industry.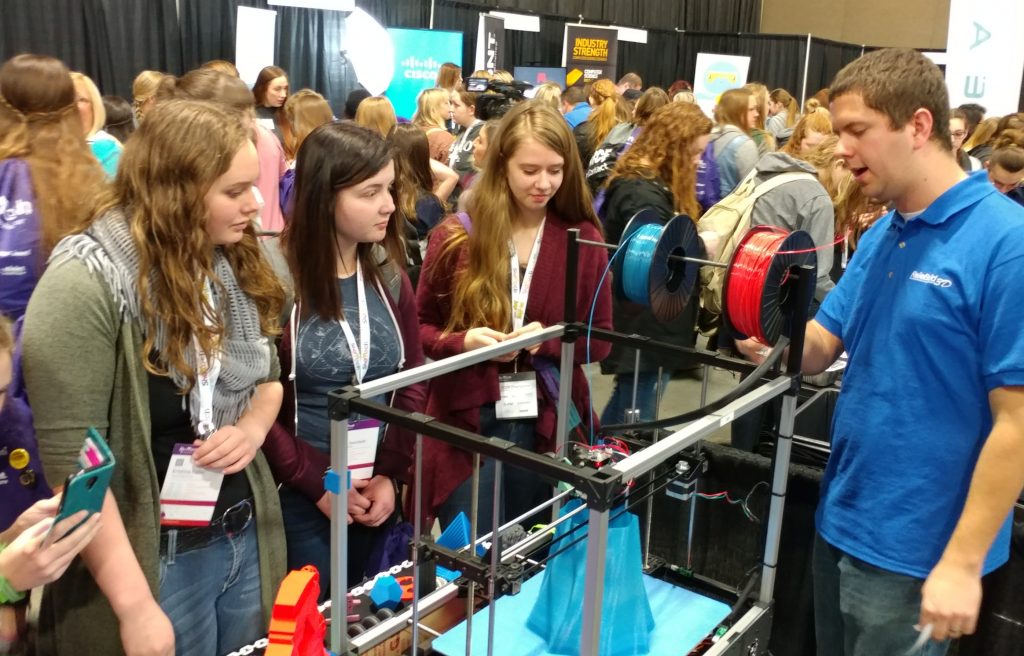 At this year's SheTech over 2000 High School-age girls attended break-out sessions where they had the opportunity to learn about different STEM jobs. They also cruised through the Tech Zone, where they talked with different STEM business about their products.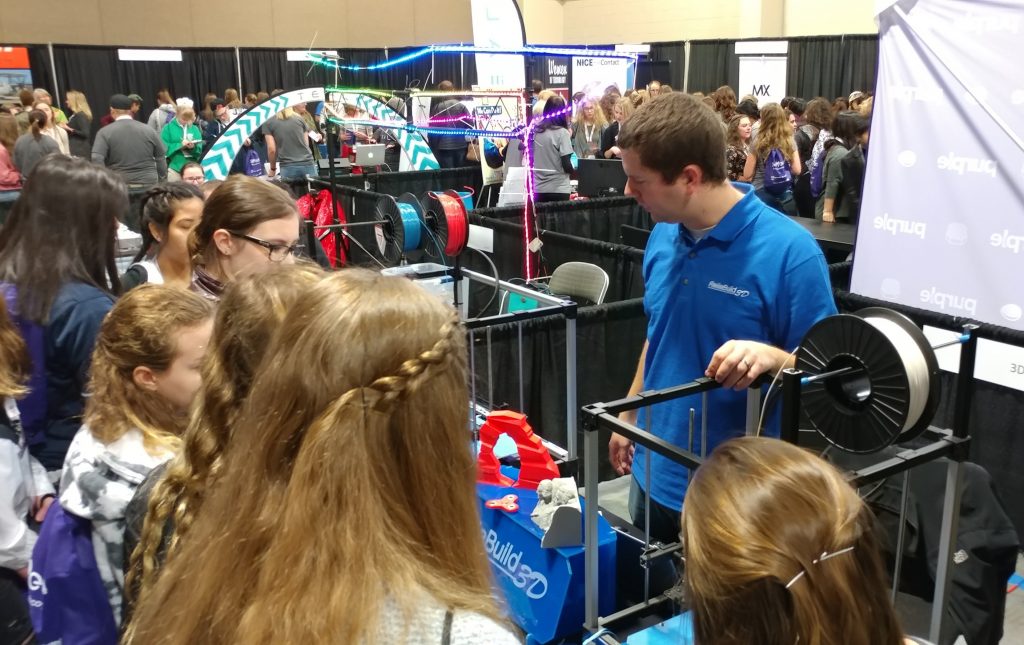 Our ReliaBuild 3D team was excited to explain 3D printing to girls who had little or no experience with the process.  The team also got to ramp it up a bit and talk shop with a few attendees who already knew some of the ins-and-outs of 3D printing. Our printed parts, samples, and printers in action were greeted with surprise and lots of "Wow!" from the girls, which we will count as success!