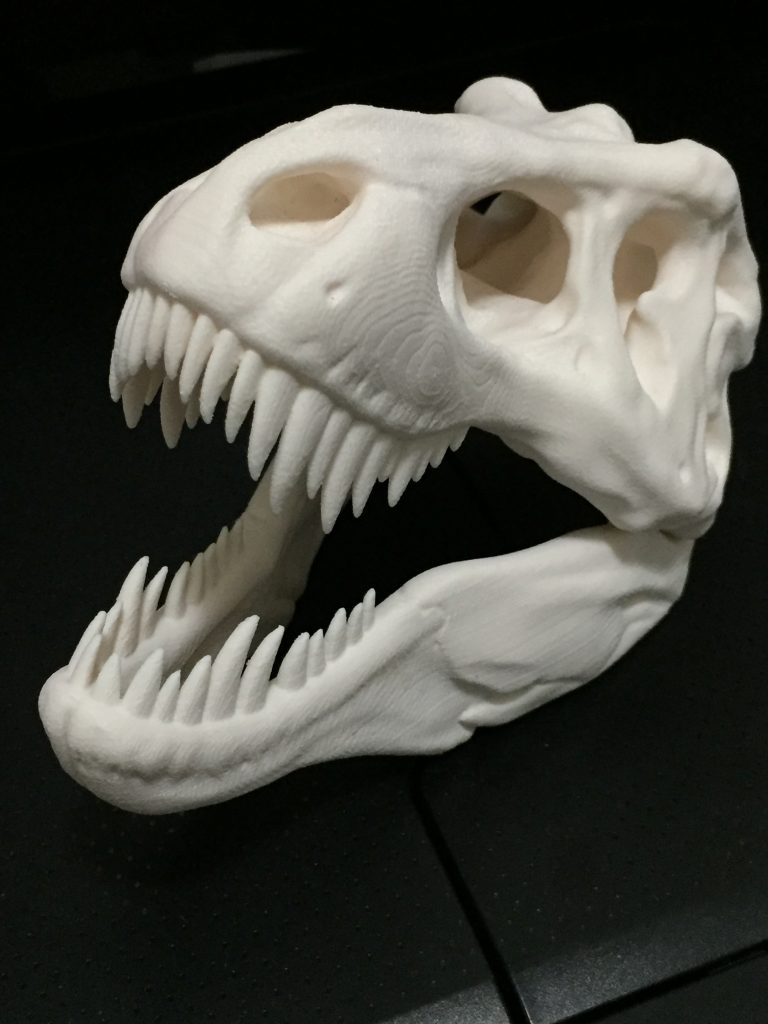 We Love Dinosaurs at ReliaBuild 3D!
Welcome to Part 1 of the print series for a fantastic T-Rex that was 18-inches tall and 4-feet long when he was assembled! This T-Rex skull was printed on a ReliaBuild 3D RigidBot 2 printer. The skull was printed at 0.1mm layers with 24% infill for a very nice, heavy feel. The RB2's Part Cooling Fan system, designed by Jeff Parish, allowed for this skull to print with no supports and very few string to clean up afterward.
Look at those teeth! Stay tuned for Part 2 in this series!
Files to print the dinosaur can be found on Thingiverse.