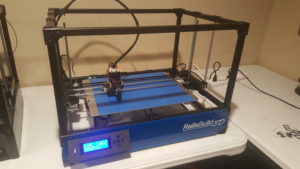 Front Plate on BIG shown in this
picture. Same style as included in
this kit, but with correct length.
After months of sourcing parts, countless hours of collaboration back and forth with members of the Rigidbot Google Plus community, and weeks of machining, we now have the first commercially available run of BIGs. The frame design is the same as the original BIG from Rigidbot, but using all extruded aluminum bars which creates actual threads for the screws through each knuckle and has made the strongest machine we have seen to date. It is also substantially lighter and easier to move!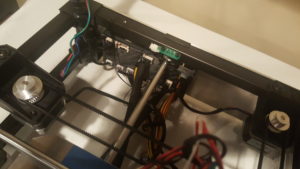 It includes all of the new electronics upgrades and is super quiet!
We are doing some limited runs right now and will be in full production in the near future!
Thanks for the support and let us know what you think!