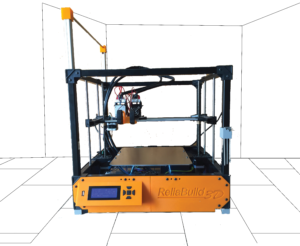 We love 3D printing so much, we want you to love it too. We have designed the Reliabuild 3D printer with you in mind.
Nothing is more frustrating than to put hours of work into a design and then have the print fail. Reliabuild 3D printers allow you to effectively calibrate each filament spool, control the level of the bed completely, and maximize your printing success.
If you are part of a school, please ask about our no obligation 3 week on-site trial to test and validate that the Reliabuild 3D is a good fit for you and your curriculum.