ReliaBuild 3D printers are state-of-the-art, internationally acclaimed, 3D printers assembled in the USA.
There are many 3D Printers on the market today, but ReliaBuild 3D printers focus on the functionality and success of your prints.
Skip correction – Eliminates the most frustrating issue in long prints. Automatically keeps the printer on track.

Open-Source mainboard – World-class thermal properties unlike any other desktop printer, reducing heat and creating a more reliable printing experience.

Strong support community – Legacy Rigidbot members on the Google+ forum under Rigidbot. This provides 24/7  support and help you are looking for in educational or critical printing applications.

Aircraft grade aluminum components – Provides a solid frame and base components for dimensional accuracy and reliable printing.

Customizable – The team at Laser Weld Design will help create custom components. The software and firmware are all open source so you can also customize on your own.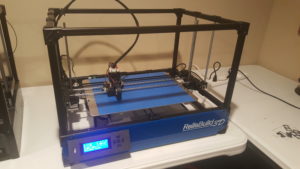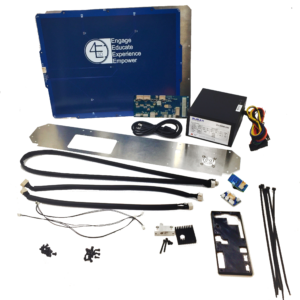 I learned more in the 45 minutes that Heath spent at my classroom, than the previous 2 years of searching for help online and in forums. These guys know their stuff!
Kudos to the brilliant engineering! And I love the term "The sound of silence…" Simon and Garfunkel would be so proud…I just love how much quieter the system is."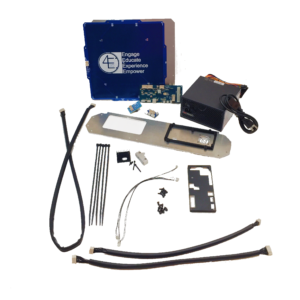 Reliabuild Printers build on the legacy and great mechanical design of the Rigidbot, but add the Reliability of advanced electronics and experienced communities.
The Reliabuild 10 x 10 x 10 build volume is amazing. It provides for options to print multiple items at a time, or larger objects as needed.
Options for the BIG version in 12 x 16 x 10 and upgraded heights to 14″ are also available.
All Reliabuild 3D printers offer upgraded extruded aluminum for a stiffer, but lighter footprint and new features. They are now available in limited quantities.
If you have an original Rigidbot (RB1) we have a custom kit that allows a full electronics upgrade and improved positive lock connectors. The mainboard is built with extra thick copper layers to dissipate heat and remove the issues that plagued the original Rigidbot electronics. They also feature I-Squared C (I2C) expandability which is built into the board as well as new digital DAC control that eliminates the adjustable pots.
Automatic skip correction is also available as of March 1st, 2017 to insure reliability on those time intensive prints.
The kit is also adaptable to many other printers and the firmware is compatible with Marlin code.
Heath Harper
Have you ever wished for a custom solution to a problem? The team at
Heath Harper
Team members from ReliaBuild 3D attended FearCon in Salt Lake City, UT, October 27-28,